Wide Open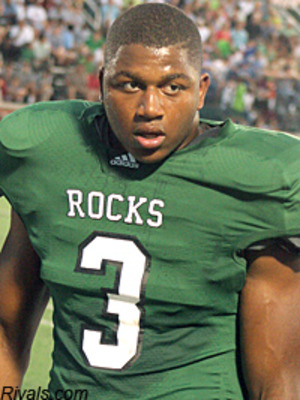 Jason A. Hatcher II ‏@ROCK_NATION_6
I official de-committed from USC #WideOpen
With that announcement Jason Hatcher, the 247Sports 4 Star Defensive End, has the Kentucky football fan base going crazy with the hopes of landing the 6-3 240lb Trinity High School product. Hatcher visited UK on an official visit the weekend of January 12th and it has been rumored he had an in home visit with the coaching staff this week. This past weekend Hatcher was in California on an official visit to USC.
Florida is rumored to be in the mix and he has an official visit setup with Louisville on February 2nd. Also, keep in mind that just because he "de-committed" from USC does not rule them out. Anything apprears possible at this point but if you bleed blue you have to like our chances.
I cannot stress enough just how important Hatcher would be to UK.  Hatcher is the kind of player who can be a program changer for UK.  Some may wonder what the pull is for UK in the fight between UK and Louisville, USC, and the answer is simple.  Stoops and Eliot both coached Tank Carradine and Bjoern Werner, two very highly rated Defensive Ends, and Werner is projected to go in the top 10 of the draft.  That, combined with his mother wanting him to stay close to home, and his new relationship with Stoops and Eliot, and you may have the perfect recipe to land one of the state's top prospects.
Stay tuned…
Go Big Blue!