Monthly Archives:
December 2012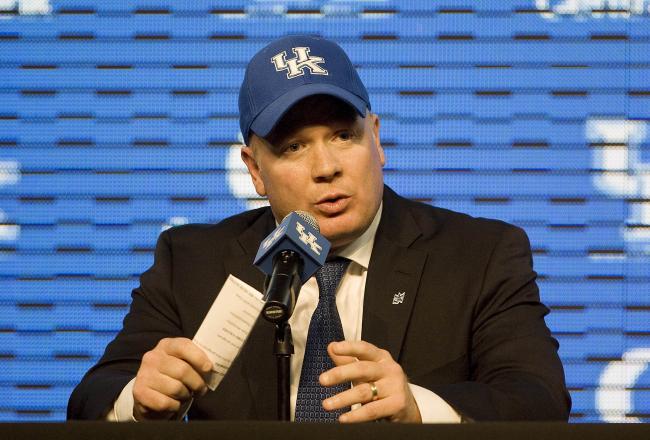 With 2012 firmly in our rear view mirror, we'd be remiss not to take an opportunity to look back at the year that was, and all of the top UK stories for the year.  Let's take a look.
#5: Kentucky fires Joker Phillips
Easily one of the biggest stories of the year was the firing of Joker Phillips.  The firing was a surprise to no one, but still signified the deepest depression that UK football had been in since the early 2000′s.  UK was in a dark hole at the time, and struggled to a 2-10 season.  With no hope on the foreseeable horizon, Joker was let go.  Mitch Barnhart caught a lot of flack for a lot of things in the following days, but we'll check in to see how he fared a little later in this post.
#4: UK signs 4th consecutive #1 recruiting class
Kind of surprising that it was this low, but UK signed their 4th consecutive #1 recruiting class in April of this year when they inked signatures from Archie Goodwin, Alex Poythress, Nerlens Noel, and Willie Cauley-Stein.  Those players joined the few remaining players, and incoming transfers Julius Mays and Ryan Harrow.  We'll see if this group an make some headlines in 2013.
#3: UK prepares to sign 5th consecutive #1 recruiting class
This one ranks ahead of the previous one because of the sheer brilliance of the class that is being put together.  In consecutive weeks, UK saw commitments from the Harrison Twins, James Young, and Marcus Lee, all 5 star recruits, and all top-10 recruits according to 247 sports.  Combining with Derek Willis, this class is now poised to possibly be the greatest recruiting class in the history of college basketball.
#2: The hiring of Mark Stoops
In a normal season, this would easily be the biggest story line of the year.  Stoops' hiring ushered in an era of good feelings for UK football, and has re-united a broken fan base.  The good feelings have reverberated around college football, and has already led to an immediate turn around on the recruiting trail.  The question now, is can this hiring lead to an immediate turn around on the field next year.
#1: UK wins #8
There is no doubt this was the biggest moment of 2012.  After 14 years without a championship, John Calipari was able to lead Kentucky to their 8th National Championship.  Behind National Player of the Year Anthony Davis, candidate Michael Kidd-Gilchrist, first round draft picks Terrence Jones and Marquis Teague, and draft picks Doron Lamb and Darius Miller, UK stormed through 2012 on their way to a National Championship.  This one, will never be forgotten either.
Here's to hoping 2013 can be just as memorable as 2012.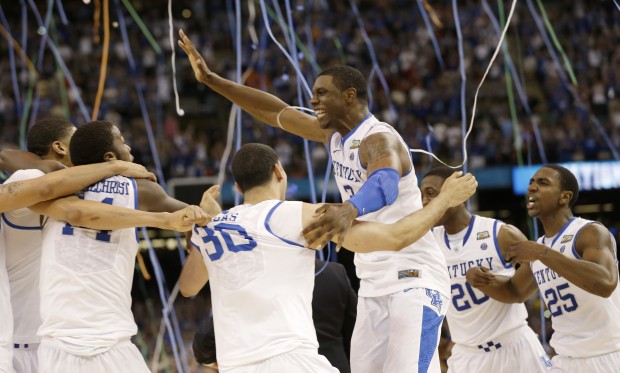 Happy New Year's, everybody!
Go Big Blue!